Childcare
Tubbercurry FRC Childcare Programme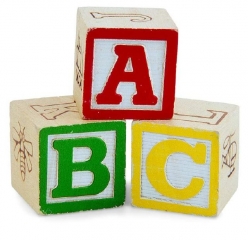 Our Community Childcare facility is HSE approved and employs a Childcare Manager and 15 Staff. Tubbercurry FRC Childcare operates the Free Pre-School Scheme (ECCE) and Childcare Subvention Programme (reduced childcare fees) is available throughout all sectors of the Childcare.
The Childcare Centre is open Monday to Friday 8a.m to 6p.m for children aged 12 months-afterschool
Options available are:
Sessional childcare: Part time childcare:
9.30a.m to 12.30p.m. (Pre-School only) 8.00a.m—1.00p.m (Morning Group)
1.00p.m—6.00p.m. (Afternoon Group)
Full time childcare: Afterschool program:
8.00a.m.—6.00p.m. 2.00p.m.—6.00p.m.
Tubbercurry FRC Childcare: Currently enrolling for our childcare rooms, children aged 12mths to 3 years of age.
New afterschool programme a hot meal provided daily, activities include arts & crafts, cookery, and multi-sport. If you require pick up please speak to the Childcare Manager.
As a community childcare provider, reductions for parents in receipt of a social welfare payment or medical card apply.
Wobbler Room
Children are offered creative learning activities such as drawing, painting, sand / water play, puzzles, books and music. An enthusiastic staff team help to develop language skills, encouraging curiosity as well as promoting social, emotional and physical development.
There is a separate sleep area for rest and sleep
Toddler Room
This large room has en-suite toilet facilities. All toys and equipment have been carefully selected with special consideration to promoting the children's:
Physical, Intellectual, Language, and Emotional, Social Development.
A separate sleeping area is incorporated. Maximum attendance is 18 children. In this room, we work to a ratio of one adult to every six children.
This bright cheerful room allows the older 'babies' to prepare for entry to the Toddler room, toilet training is introduced as appropriate.
Playschool
Our bright spacious playschool room has en-suite toilet facilities.
Children follow a carefully planned curriculum that promotes all areas of development:
Personal, Social, Emotional, Creative, Physical, and Intellectual, Language, Literacy and Numeracy, to help prepare them for school. There is a full range of age- appropriate resources;
For Childcare enquiries please contact Claire Byrne (Childcare Manager) by calling 071 918 6926 or email childcare@tubbercurryfrc.com